*Check me out on
Cafepress
and
Etsy
.
Gift cards are how I keep track of how much I spend on books a month. If I added $20 to my gift card, once that balance is gone, I am done buying books for the month.
If an Amazon link is in a post, it is an affiliate link. Other relationships will be stated if there is one.
If you have shopping to do on Amazon, click on their logo below. It won't charge you anything, but it helps keep this site up and running and pays for the giveaways I do here and on my Facebook page. Thank you!
#FridayReads

Christiano – Alyce – Katiana
How are you all this fine frigid Friday?  Not frigid where you are?  I thought it was going to snow on me earlier when I took the dogs out and was still wearing shorts from last night.  Nice temp drop there Iowa.
School came back!  Do you like how Christiano tore his before I even had a chance to look at them?  I know.  It's one of those fabulous destructive things he does.  He's 5.  What do you do?  besides tell him never ever to touch his school pictures again?
Now you might be saying, wait a minute?  Don't you have 4 kids?
Yes.  Yes I do.  But the 15 year old hasn't gotten his pictures taken since middle school.  They call them down by last name at that age and he just sits there refusing to go down.  I have soccer pictures of him so at least there is some memorializing going on there.
Any big plans this weekend?
We've 1 soccer game tomorrow and 2 on Sunday and I am doing this all unmedicated.
My blood test results came back and my levels are "quite high" and show an autoimmune issue, meaning I didn't test positive for rheumatoid arthritis but I tested positive for another autoimmune disease, I have no clue which one.  He was looking specifically for Lupus and RA.  She didn't say Lupus but she didn't not say Lupus either.
What does this mean?  I have to go off of all the stuff I was using to control the hives from antihistamines (3 different prescriptions at the same time) to oils and herbs.  At least I can still take ibuprofen for the joint pain.  Silver linings and all, you know.
I'll do another post at another time on the essential oils I've been using (internally) that are the only things that make any real dent in the hive problem I have had since July.
My friend sent me some Young Living to sample but I can't afford to go hog wild on YL right now so I did some research and found Eden's Garden.  With out going into the whole process in this blog post I have to say I love Eden's Garden oils.  I even wrote them an email kissing the ground they walked on.
On to what I'm reading!
I read Bound By Her Ring (I hope to get the review up tonight.) By Nicole Flockton (love her!) last night and then started Bound By His Desire – (P.S.  the cover to Bound By Her Ring is just as bold and hot.)
From Nicole Flockton, author of Bound by her Ring – the last thing he wants is an emotional attachment to his new assistant, but it might be the only thing he truly needs.
Nick Rhodes has been burned before, so when he hires a new assistant, he has one rule: no emotional attachments. On either side. Pamela Bishop is everything he needs in a professional colleague, and comes with an ironclad guarantee – she absolutely will not fall in love with him.
Pamela Bishop has only one goal in her new job: getting on top of the mountain of debts incurred through her mother's medical expenses. Jeopardising this chance by falling in love with her arrogant, if handsome, employer is the last thing she would ever do.
But as the lure and romance of New York City surrounds them, and Pamela and Nick find themselves spending more and more time together, they can no longer ignore the attraction flaring between them.
Nick has always lived by his own rules – can he learn to break them in time to grab this one chance at happiness?
Preorder Bound By His Desire
Kindle|iTunes|Kobo
Nicole Flockton


Authorgraph
Next up… I have 2 that I need to read tomorrow if I'm going to stay on track (on track, I'm sitting on 5 reviews I have to write still, definitely not on track.)  Seeing as I don't have anything better to do after Nano's soccer game tomorrow than lay in bed and scratch, I will read while I do it.
The top-selling, beloved indie author of Ten Tiny Breaths returns with a new romance about a young woman who loses her memory—and the man who knows that the only way to protect her is to stay away.
Left for dead in the fields of rural Oregon, a young woman defies all odds and survives—but she awakens with no idea who she is, or what happened to her. Refusing to answer to "Jane Doe" for another day, the woman renames herself "Water" for the tiny, hidden marking on her body—the only clue to her past. Taken in by old Ginny Fitzgerald, a crotchety but kind lady living on a nearby horse farm, Water slowly begins building a new life. But as she attempts to piece together the fleeting slivers of her memory, more questions emerge: Who is the next-door neighbor, quietly toiling under the hood of his Barracuda? Why won't Ginny let him step foot on her property? And why does Water feel she recognizes him?
Twenty-four-year-old Jesse Welles doesn't know how long it will be before Water gets her memory back. For her sake, Jesse hopes the answer is never. He knows that she'll stay so much safer—and happier—that way. And that's why, as hard as it is, he needs to keep his distance. Because getting too close could flood her with realities better left buried.
The trouble is, water always seems to find its way to the surface.
Preorder Burying Water
Paperback|Kindle|Nook|iTunes|Kobo|Indiebound
and then tomorrow…
Everything done in darkness, will eventually be brought into the light.
I ran, but all it did was keep me one step ahead of my past. I tried to start over; new name, new identity. But you can't change your soul.
A fresh start at college was just what I needed. For a while, it worked. I was the party girl, the one that seemed confident, but it was a lie.
When guys kissed me–I felt only pain.
When they touched me–Nothing but fear.
Deep inside, every girl wants to be the beauty in the story, to find someone that will see you as their world.
But the truth? I was the beast. And as much as I wanted redemption, I wasn't fool enough to think I'd ever get it.
Until he walked into my life.
I wasn't prepared to fall for someone. My scars were too deep, the wounds too raw. But he offered me peace, he offered me security. I should have known it was just another lie–I should have known that falling in love with my professor was a bad idea.
But I was powerless to stop myself from falling.
And he was powerless to catch me.
Because the darkness finally caught up to me, and as fate would have it, a cruel twist almost bled me dry. But I'm stronger than I knew. I'm stronger than you think.
You think you know my story, but you don't….after all everyone has Shame in their lives– and I'm no longer afraid to show you mine.
Expected Publication 10/6/14
Rachel Van Dyken
and then for Sunday –
When want-to-be PI Sydney Bucco lost her dad, she picked up the pieces, left home and never looked back. Now on the verge of losing another close family member she may be forced to do the same. But this time her job and her dream are the line. And there's only one way to save them–achieve the unattainable and make a multi-million dollar deal with the most wanted man in America.
Ray Carlson has always been great at two things: playing football and taking care of his little sister. But while he's away at college, scoring touchdowns and winning the hearts of fans, he drops the only ball that really matters. It's been four years since he last saw his sister and she's constantly on his mind, but so is the biggest decision of his career. As first ranking draft prospect, everybody wants a piece of him, and when his would-be agent is involved in a tragic accident, everyone comes running–including her assistant, Sydney.
She's an amateur and she's desperate. But so is Ray and they soon forge an alliance to get the two things they want most in the world. Somewhere along the way, they get far more than they bargained for.
Preorder Blitz
Kindle|AmazonUK
F.X. Scully
That's all (cuz I think I'm insane) the books I am going to try to read this weekend.  Wish me luck. 🙂
On to the books I have bought this week.  These were all 99 cents when I grabbed them.  Check the prices before purchasing.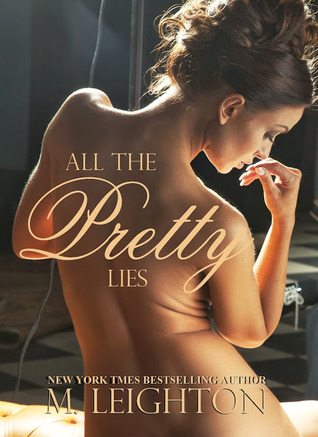 Twist Me – 99 cents|Veiled Innocence – $3.99|All The Pretty Lies – $2.99
First Love Box Set – 99 cents|Passionate Bites Box Set – 99 cents
The Last Thing You See – 99 cents
Closer – 99 cents|Stronger – 99 cents
If you want to grab the free books I find, follow me on Twitter or like me on Facebook.  Those can go by really fast so I don't make blog posts for it, especially when it's one on my wish list marked down.
That's all from me today.  One of these days I'll start getting my #FridayReads post up before noon on Fridays again so it goes out to you all on my newsletter while it's still Friday. 🙂
What are your #FridayReads ? Link me up to your posts, videos, or tweet me @HeatherM74.
Have a wonderful weekend!

Heather
has completed her goal of reading 200 books in 2014!
Not Everyone's Mama
Liked that? Read these: