*Check me out on
Cafepress
and
Etsy
.
Gift cards are how I keep track of how much I spend on books a month. If I added $20 to my gift card, once that balance is gone, I am done buying books for the month.
If an Amazon link is in a post, it is an affiliate link. Other relationships will be stated if there is one.
If you have shopping to do on Amazon, click on their logo below. It won't charge you anything, but it helps keep this site up and running and pays for the giveaways I do here and on my Facebook page. Thank you!
I decided I was going to jump out and do this today. I should have waited until the tax free weekend, but I always hit the store too late and never can find enough boxes of Crayola 24 count crayons. Then Pato ends up hitting Wal-mart after work every night until they get a new truck of school supplies.
That's the list above. Three kids in school. Seventh grade, third grade, and kindergarten. The 7th grader is the most expensive with his multiple binders, latex gloves, flash drive, and calculators. He already has a scientific calculator, the graphing calculator is optional, and his flash drive from last year works for me still.
I hit Wal-Mart and Target.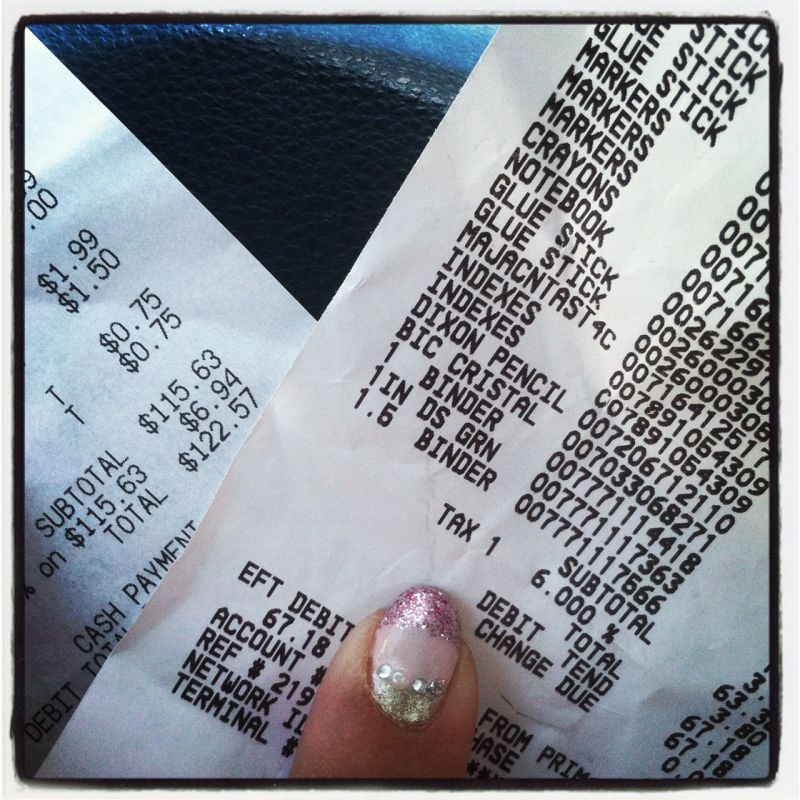 That's the bill so far.
Someone needs to learn how to shop the ads. I did find 10 cent glue sticks and 17 cent notebooks. Yippie! I can say everything I got was on sale, just not on sale enough for my happiness.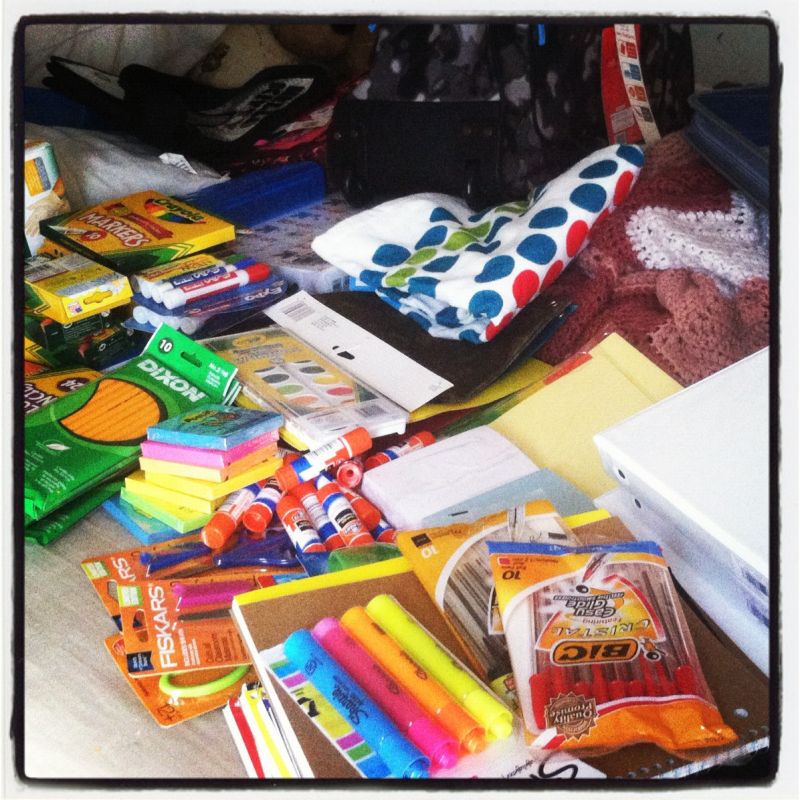 After coming back home, I laid everything out in piles and very lovingly organized my children's school supplies into their backpacks, cuz that is what mothers do.
And there you have it. Three kids packed up and ready to go to school and one upset cuz he isn't getting a backpack like his older siblings.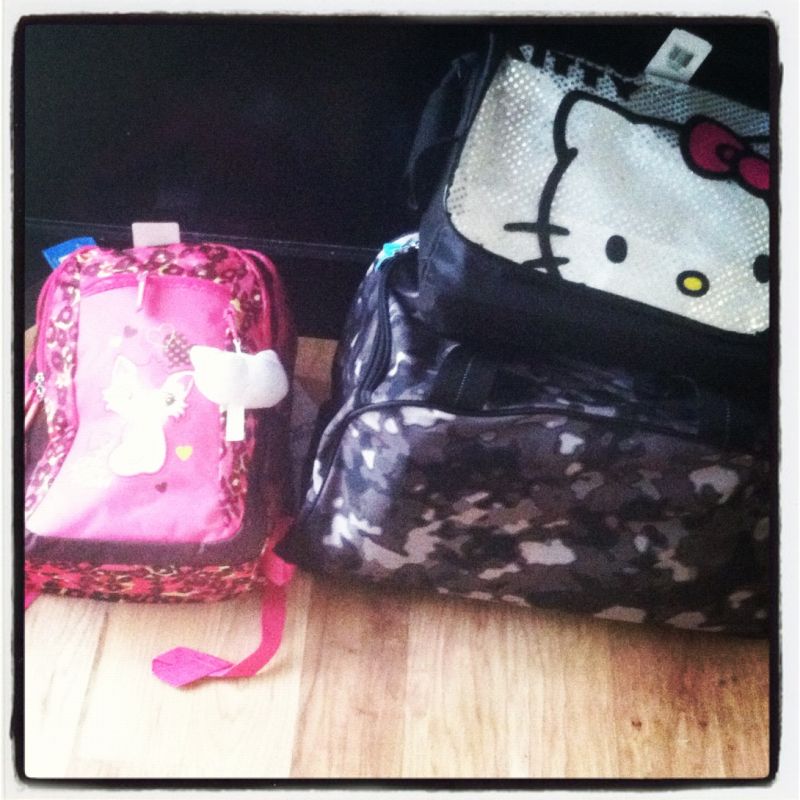 Jordan's bag cracks me up. He didn't want to go shopping so I picked it out. That duffle bag looking thing is an airline carry on with hidden handle and wheels. I'm tired of seeing him lug around a way too heavy backpack on his pack. I didn't think he'd find me amusing, but what do you know, he likes it!
One would think I was done after all that.
Nope. A couple of things I forgot and a few I left until later.
I still need:
1- 5 subject notebook
1-12 ct Crayola colored pencils
5 boxes of Kleenex
3 bottles of hand sanitizer
1 box sandwich size ziplock bags
1 box gallon size ziplock bags
1 highlighter
3 dry erase markers
2 black sharpie markers
I'm not sure how the list of stuff I brought home was so huge when I forgot that much.
Now it's my dear husband's turn to buy school clothes.
Next year I ad watch and coupon cut!
Have a great day!
Liked that? Read these: