*Check me out on
Cafepress
and
Etsy
.
Gift cards are how I keep track of how much I spend on books a month. If I added $20 to my gift card, once that balance is gone, I am done buying books for the month.
If an Amazon link is in a post, it is an affiliate link. Other relationships will be stated if there is one.
If you have shopping to do on Amazon, click on their logo below. It won't charge you anything, but it helps keep this site up and running and pays for the giveaways I do here and on my Facebook page. Thank you!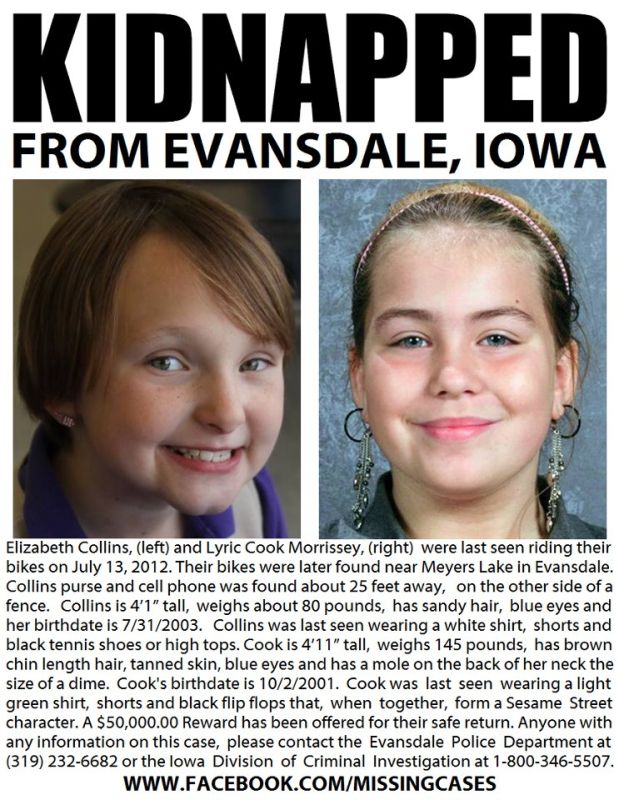 The abduction of Elizabeth Collins and Lyric Cook-Morrissey on July 13 has me thinking about other children who have been kidnapped in Iowa.
Particularly the 2 that shaped the way I grew up and changed the way I teach my own children about kidnapping were in the forefront of my mind this morning, and I believe others are thinking of them too right now.
Missing Iowa Girls A Painful Reminder To Mom Of Johnny Gosch
Before I go on, read that article and see what Noreen Gosch has done. Johnny being kidnapped was absolutely horrible, but from that came changes, both with how missing children cases are handled to how we parent our own children.
I used to be out running around this same town I live in now from when I got up in the morning until my mom called me in for dinner. No way do my own children get that kind of freedom. We learned from those boys going missing that bad things do happen in small town Iowa.
I learned never talk to strangers, don't get in a car with a stranger, don't take candy from strangers, and if someone tries to approach you run to a blue star house.
Now? I have a whole list of detailed things that I teach my kids. I don't just throw it all at them at once, but they know it all by heart by the time they are allowed to ride their bike by themselves.
While we are praying for these 2 girls who have been missing for almost 2 weeks now, say a prayer for these Iowa boys whose cases are now cold. They would now be men, their bodies have never been found, they just disappeared. (There is a lot of theory about their cases involving pedophiles and human trafficking, you can Google those to find out more. Never a definite answer.)
The first two I remember clear as day, as if it had just happened. I think these 2 boys affected my life, and my thought process more than any other non-family member ever could have. I never sat down and thought about it, but truly they did, from looking over my own shoulder while delivering the Des Moines Register as a teen a couple of years after, to being more cautious with people I didn't know, to how I parent my own children today. The third boy, I can remember him, but the case is fuzzy in my mind as I look back. I wouldn't have known his picture like I knew Eugene and Johnny's instantly. That's sad. He should have received the same amount of news and exposure as the other two did.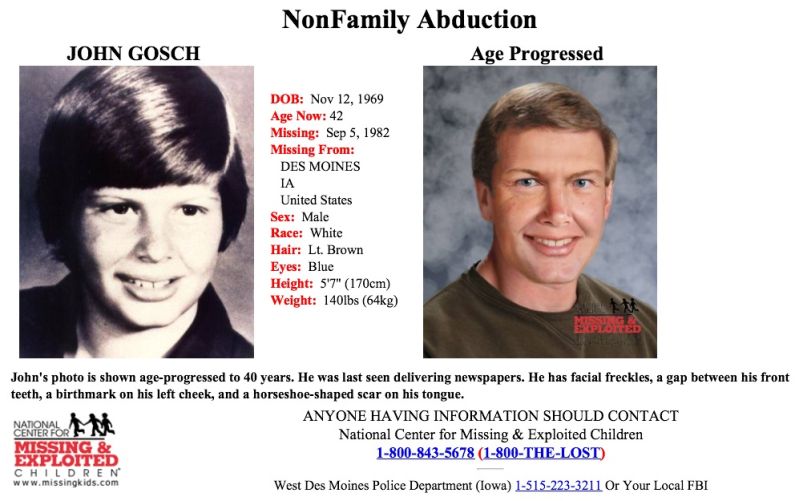 Johnny Gosch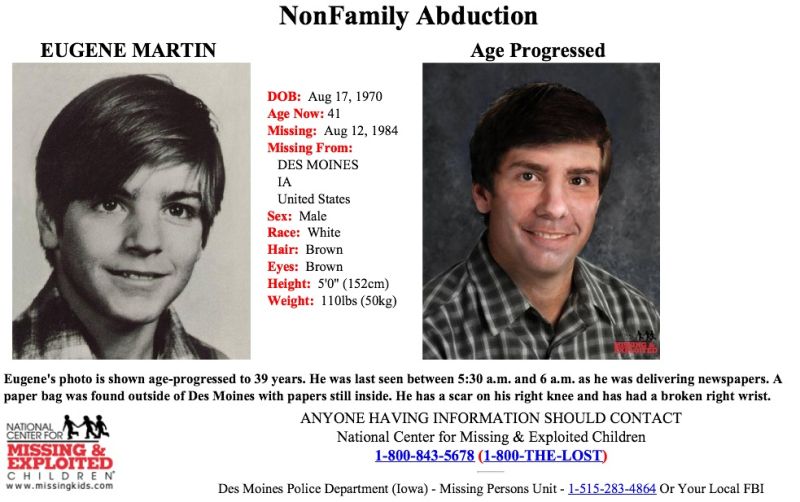 Eugene Martin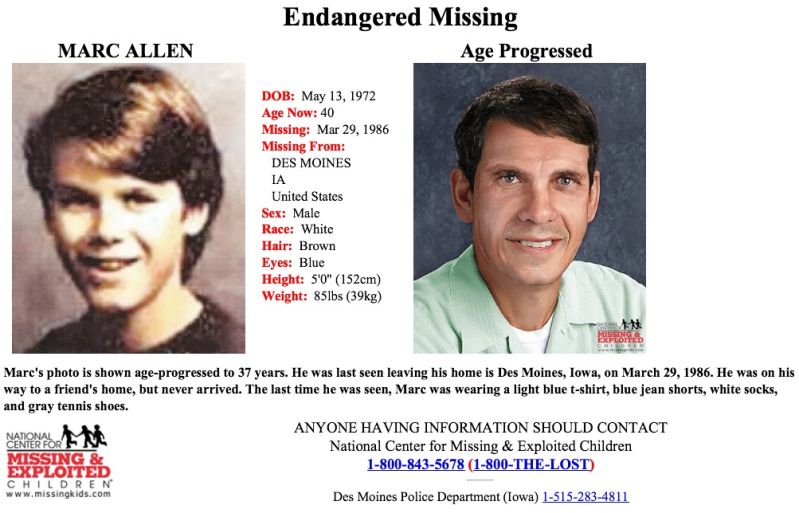 Marc Allen
Posters from www.missingkids.com
Johnny, Eugene, Marc – you are not forgotten. You are still on our minds today in 2012. I pray to God that some day you do come home.
Hug your children a little tighter and please help spread the word about Elizabeth and Lyric please. Those girls need to be brought home to their families!
Liked that? Read these: