*Check me out on
Cafepress
and
Etsy
.
Gift cards are how I keep track of how much I spend on books a month. If I added $20 to my gift card, once that balance is gone, I am done buying books for the month.
If an Amazon link is in a post, it is an affiliate link. Other relationships will be stated if there is one.
If you have shopping to do on Amazon, click on their logo below. It won't charge you anything, but it helps keep this site up and running and pays for the giveaways I do here and on my Facebook page. Thank you!
I am having a Pampered Chef party and couldn't do it without inviting all of you too!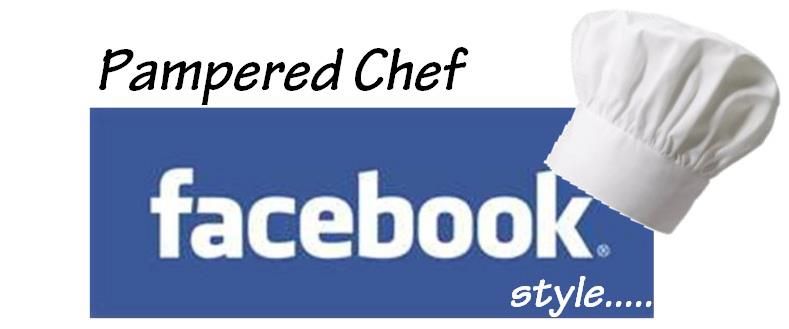 I know my blog isn't Facebook, but since we're not all friends on Facebook, I can't invite you to the party that way, now can I?
Now, I'm pretty sure we all won't fit in my living room or house for that matter, so we're going to have to do it this way. I truly hate to dust, you don't have to get out of your PJ's! Win win! Just imagine I have served you something delicious to eat and drink, k?
Honestly, the reason I am sharing…. Ok, if we're going to be completely honest, the first reason I am sharing is because we all want awesome hostess gifts. That's why we throw a party, no? (Hit Bobbi up if you'd like to throw your own party!)
The second reason is, I really really wanted to replace a product I had that broke. Don't ask me why my husband used it in the GARAGE, but I found this out there, broke:
I had that for years. Mine was a wooden one. I used it for everything! My favorite thing to do with it was roll out pizza. You use the big side for the middle part of the pan and the small side to get the dough into the corners.
Did I buy a new rolling pin? No. I used my fingers or the rolling pin from my kids' kitchen to roll things out because I refused to buy something to replace that roller. I wanted that one.
I didn't know anyone who sold Pampered Chef nor was I invited to any parties so I could buy one.
Lo and behold, a few days ago, my niece brought me a pampered chef catalog. She was doing a fundraiser for dance camp and I FINALLY replaced my Baker's Roller…. Before I knew I would be having my own party.
So if that's the case for you, jump aboard! Break something you love after years of use, see a friend have something cool that you want? Peruse the online catalog. I fell in the someone had something I wanted category too.
My sister in law has this:
I don't know what everyone else uses that for? But after using it on hamburger many times at her house, I wanted one. Ordered that too.
I could keep going on and on because I have loved Pampered Chef products for years. I don't think that you can find as many kitchen items that work as advertised from any other company. They hold up for years, unless your husband takes it to the garage and pounds a lug nut into place with it…. I don't know what he actually did, but it shouldn't have been in the garage. I've had my rotary grater since my 13 year old was possibly younger than preschool age. It still works like the day I bought it.
So how does this party work?
1. Visit www.pamperedchef.biz/bobbilynnbolton
2. Click "Shop Online" and enter Heather as the host
3. Shop away!
FREE ICE CREAM SCOOP with $60 product purchase!!! It is the new and improved version of the Pampered Chef Ice Cream Scoop! Dishwasher Safe and husband proof!
Want FREE Pampered Chef for your home? Host a cooking or Facebook party within 6 months and I will also get a bonus!
Do you have a product that you need ideas for…let Bobbi know and she can email you recipes for any product.
Need Recipe ideas?? www.facebook.com/bobbilynnbolton LOTS OF THEM!
All orders will be submitted together and shipped when the show closes. Credit cards will be processed at that time. Direct shipping is available to anywhere in the U.S. ~ local orders will be shipped to me for pick-up.
Thank you very very much!
Liked that? Read these: