*Check me out on
Cafepress
and
Etsy
.
Gift cards are how I keep track of how much I spend on books a month. If I added $20 to my gift card, once that balance is gone, I am done buying books for the month.
If an Amazon link is in a post, it is an affiliate link. Other relationships will be stated if there is one.
If you have shopping to do on Amazon, click on their logo below. It won't charge you anything, but it helps keep this site up and running and pays for the giveaways I do here and on my Facebook page. Thank you!
Sequel to the Amazon Bestseller, Night Chill.
Ten years after her abduction and near-sacrifice to the Source, Sarah Tremont struggles to be a normal teenager. As much as she's tried to suppress the power inside of her, it's grown dangerously strong and has drawn the attention of those who want to possess her power for themselves.
The nightmare that she thought was long over starts again as powerful forces descend upon Prescott City to seek her out. With her parents and Joseph Lonetree's help, Sarah must stand up to an evil much more powerful than the one she faced in the caves a decade earlier. But in the end, she discovers the greatest danger might come from the power living inside of her.
Purchase Night Terror
Paperback|Kindle
Discuss this book at PUYB Virtual Book Club at Goodreads.
Night Terror is the follow up to one of my favorite horror books, Night Chill.
In the very beginning we follow a few news articles about what has happened since Night Chill, how Lonetree is MIA and there is a manhunt for both him and Sorenson.  They went missing (with good reason) and they are wanted.
Then we jump in to today, 10 years later, the anniversary is on us and Jeff pulls no punches with dumping us right in the middle of the horror show.  I was quite creeped out right from the beginning.  This however is separate (at this point) from the Tremonts, but knowing Jeff's writing, somehow it is all going to come together and when it is all said I done, I will be wishing I didn't read it in the dark.
Oh but what better time to settle in with an amazing horror story?
Amazing it was.  We are back with the Tremonts.  Sarah is now 16 and whatever happened to her down with the source, whatever power she got, it's stronger.  She hasn't let on to her parents that this is going on and she has been dealing with this on her own since she awoke in the hospital after she was shot.
I'm not going to go any deeper because I don't want to spoil it for you, but I have to say I loved this in a holy crap that was freaking crazy kind of way.  I really like that we got to know Lonetree more.  There was a part in the beginning where Lonetree said that he has been like his name since his brother died, a lone tree, except unlike a tree he doesn't get to put down roots.  He's a fugitive on the run and to many days in one place makes him antsy.  There is more to him that that as watch how his relationship with Sorenson started.  I really like his character.
May I offer a tidbit of advice do not eat while you are reading any of Mama D's scenes or an early scene of Lauren in the lab.
That didn't work out to well for me.
All in all, another absolutely amazing book (where Iowa is mentioned! that always makes me smile) from Jeff Gunhus!  I am a loyal fan and will never miss another book he picks out.
If you are brave enough, if you can handle horror that is both the actual gore written on the pages along with the perfect imagery for your mind to go off on your own tangent wondering what horrors are coming next, this is the book for you.  That is one thing I love about Jeff's writing, yes – it is gory and that is creepy to read, but the fear that your own mind races to create along side the written word, that is talent.  It's an excellent mix of both.
5 stars!
Thank you so much for my copy of Night Terror!
Now pardon me as I go check under my bed and in my closet for things that the locks on the doors won't keep out.
From the author of Jack Templar Monster Hunter comes a supernatural thriller for adult audiences. Jack Tremont moves his family to the quiet mountains of Western Maryland hoping to leave behind a troubled past and restart his life. Instead, he finds himself caught up in a nightmare when his daughter Sarah is targeted by Nate Huckley, a mysterious and horrifying stranger driven by a dark power that will stop at nothing to possess Sarah. When Sarah goes missing, suspicion falls on Jack and he must uncover the secrets of the small mountain town of Prescott City and face the evil secret hidden there. As he digs further, he learns the conspiracy reaches more deeply than he could have imagined. Finally, he will have to face the question, What is a father willing to do to save his child? The answer? Anything. Anything at all.
Purchase Night Chill
Paperback|Kindle
Jeff Gunhus is the author of both adult thrillers and the Middle Grade/YA series, The Templar Chronicles. The first book, Jack Templar Monster Hunter, was written in an effort to get his reluctant reader eleven-year old son excited about reading. It worked and a new series was born. His book Reaching Your Reluctant Reader has helped hundreds of parents create avid readers. As a father of five, he and his wife lead an active lifestyle simply trying to keep up with their kids. In rare moments of quiet, he can be found in the back of the City Dock Cafe in Annapolis working on his next novel.
His latest book is the thriller/horror novel, Night Terror.
Jeff Gunhus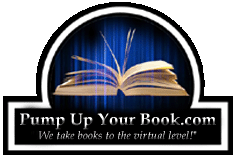 Not Everyone's Mama
Liked that? Read these: