*Check me out on
Cafepress
and
Etsy
.
Gift cards are how I keep track of how much I spend on books a month. If I added $20 to my gift card, once that balance is gone, I am done buying books for the month.
If an Amazon link is in a post, it is an affiliate link. Other relationships will be stated if there is one.
If you have shopping to do on Amazon, click on their logo below. It won't charge you anything, but it helps keep this site up and running and pays for the giveaways I do here and on my Facebook page. Thank you!

Marking Him
Genre: Contemporary Romance/Erotica
Expected Publication Date: May 27, 2014
The day Maya Owens walked into his tattoo shop, everything Talan knew changed. After officially starting a relationship, he has trouble managing Maya—a woman who consumes every part of his being and now owns his heart. His need to control her and everything around her drives Maya insane, but he has good reason. After all, Janice is still lurking around and she has a vendetta against his Bitty. In no time, Talan wants more, and it's faster than Maya can handle, and things begin to get complicated.
Months of frustration and want take them for a ride neither wanted, but now yearn for. Will they make it through the turbulence? And if so, at what cost?
Elena M. Reyes was born and raised in Miami Florida. She is the epitome of a Floridian and if she could live in her beloved flip-flops, she would. As a small child, she was always intrigued with all forms of art—whether it was dancing to island rhythms, or painting with any medium she could get her hands on. Her first taste of writing came to her during her fifth grade year when her class was prompted to participate in the D. A. R. E. Program and write an essay on what they'd learned. Her passion for reading over the years has amassed her with hours of pleasure. It wasn't until she stumbled upon fanfiction that her thirst to write overtook her world. She now resides in Central Florida with her husband and son, spending all her down time letting her creativity flow and letting her characters grow.
Elana M. Reyes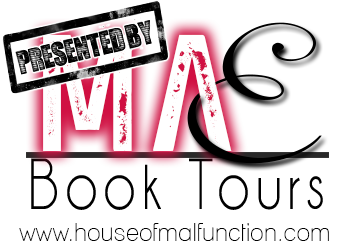 Not Everyone's Mama
Liked that? Read these: