*Check me out on
Cafepress
and
Etsy
.
Gift cards are how I keep track of how much I spend on books a month. If I added $20 to my gift card, once that balance is gone, I am done buying books for the month.
If an Amazon link is in a post, it is an affiliate link. Other relationships will be stated if there is one.
If you have shopping to do on Amazon, click on their logo below. It won't charge you anything, but it helps keep this site up and running and pays for the giveaways I do here and on my Facebook page. Thank you!
This post brought to you by homemadedogfood.com.
All opinions are 100% mine.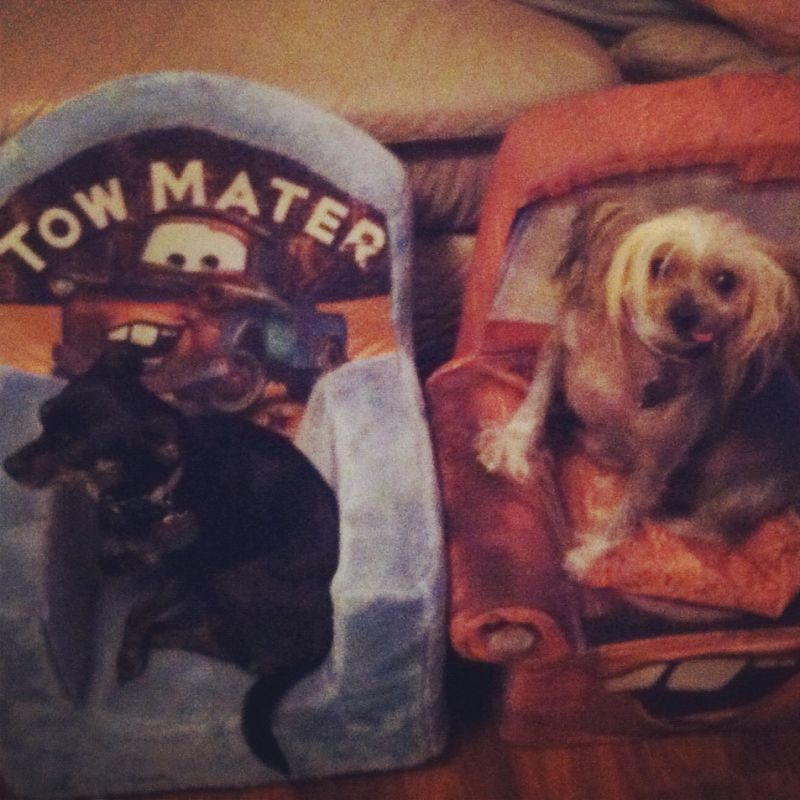 Meet Suki and Junie, our little rescue dogs.  My babies.  My four legged furry (or not so much in Junie's case) friends.
i have struggled with Junie's diet. Everything causes her to have yeast infections in her ears.  Even some of the high quality, no rendered meats, no grains type of foods don't work for her.  In fact, I have found that most of a dog's health problems would be eliminated if we would just stop feeding them the first cheap bag we found on the grocery store shelf. (I also am concerned with recalls, which there have been many of recently for premium brands.) After doing tons of research, and though there is one kibble I have found that she doesn't have problems with, I prefer to feed them raw.
Which means I like to get back to basics and feed them Homemade dog food.  What do dogs in the wild eat? It certainly isn't dry little bits full of processed food at best, and you really should do your research to see what is in them in the worst case scenario, ie: rendered meat.
Google it.
You will be disgusted, I promise.
Dogs are carnivores.  They eat meat.  It's what their bodies are built for from their jaws to their inner parts.  Even my Junie who is missing teeth, partly from the abuse she suffered, partly because she is a hairy hairless Chinese Crested, can rip apart a raw steak with the best of them. It may take her longer than it takes Suki, but she'll get it done while warning Suki to stay away, just because she could wolf hers down doesn't mean she is touching Junie's.
While feeding them raw is so much better for them, you need to make sure they are getting everything they need in their diet.  Check out this site for Easy cooked dog food recipes.  He includes raw and cooked recipes.  My dogs don't care if their meat is raw or cooked.  They just want real meat.  He also includes getting those important vitamins in it and in the recipe I watched, he included whole egg shells!  Love that!  Egg shells are full of calcium. I include them in my dogs' and my birds' homemade meals.  That calcium is so important!
Besides the most important thing, your animal's health, cooking your animals food can be a lot cheaper on your wallet.  Especially if you can get a deal with your local butcher on buying meat in bulk. I don't have to buy in bulk because I have tiny dogs and they don't eat a lot, but I have found some awesome deals on raw meaty bones at our local butcher.  My dogs are in heaven for quite awhile when they get one.
All in all, do your research.  See what they are actually putting in that food that you feed your dogs (cats, birds, animals in general), then see how much more your dogs enjoy their meals when you aren't relying on kibble as their main source of nutrition.
What do you feed your dogs? Kibble, store bought, a speciality store where you get higher quality kibble, raw, homecooked? If you don't feed homecooked or raw, would you consider it?
Homemade dog food | Easy cooked dog food recipe |
Liked that? Read these: