Volunteer At Your Kid's School
*Check me out on
Cafepress
*Need to earn more money from your blog? Check out
SocialSpark
,
Giveaway.ly
and
Escalate Network
*
Sponsored Tweets
is how I get paid on Twitter.
If an Amazon link is in a post, it is an affiliate link. Other relationships will be stated if there is one.
If you have shopping to do on Amazon, click on their logo below. It won't charge you anything, but it helps keep this site up and running and pays for the giveaways I do here and on my Facebook page. Thank you!
This is a public service announcement on behalf of all of the teachers out there.
They need a hand.
Not a round of applause, though I think they deserve that too, they need your help.
I, honestly, never realized how much work that teachers have outside of classroom instructional time.  I mean what else is there, prepare a little, grade a few tests.
Au contraire, mon frère.
I've volunteered from home in the past. They never sent me that much to do.  That would be because a lot of it is too big, too heavy, or too something else for my kids to carry to me.
This year I have been going in once a week (on Pato's day off so he can have Nano), alternating between both of the girls' teachers.  I asked if Jordan's teachers needed help.  They said no. Whatever.  I didn't want to help you anyway.
Here's some of the things I have had to do, spending 4-5 hours a day doing these little things, and there is always more to do when I leave.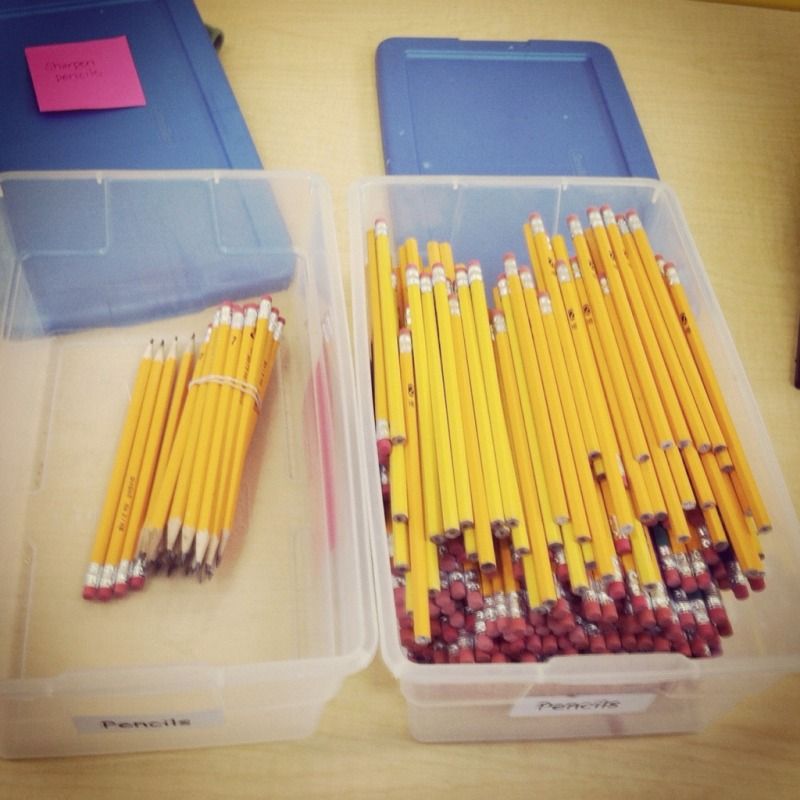 I burned out a pencil sharpener.  It actually just overheated a few times. Sharpened pencils means that the kids aren't constantly at the pencil sharpener all day long.  This one is actually odd to me.  Community supplies means that all of the pencils go in a box.  The teacher gives a fresh one to each of the students once a week.  25 kids each going up to sharpen their pencil is a lot of noise, a lot of time, and probably a bit of screwing around.
Remember the days when we kept our pencils in our desk and they were all ours?  Yeah.  That doesn't happen in elementary school anymore.  At least not at our school.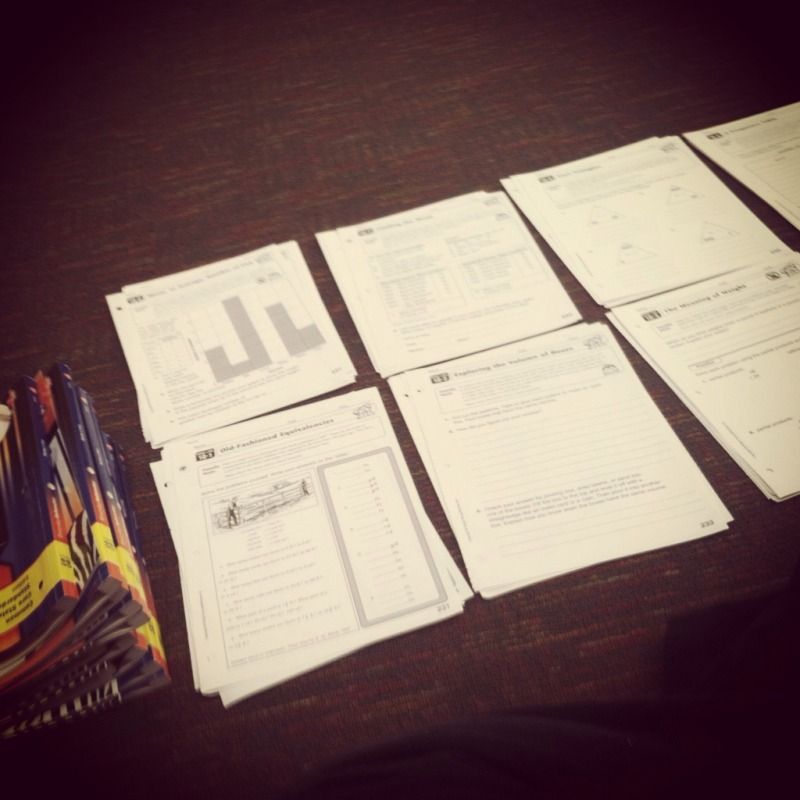 I've torn out and separated every single sheet out of the math workbook. Jordan used to just get the whole book to work out of.  It might be because he lost a few that they aren't allowed to keep them book themselves anymore.
Each sheet gets torn out, separated, and the teachers send one home each night.  25 books.  13 units.  That took me more than a few hours to do.  Sounds easy.  It is.  Just doesn't go as fast as you think it might go.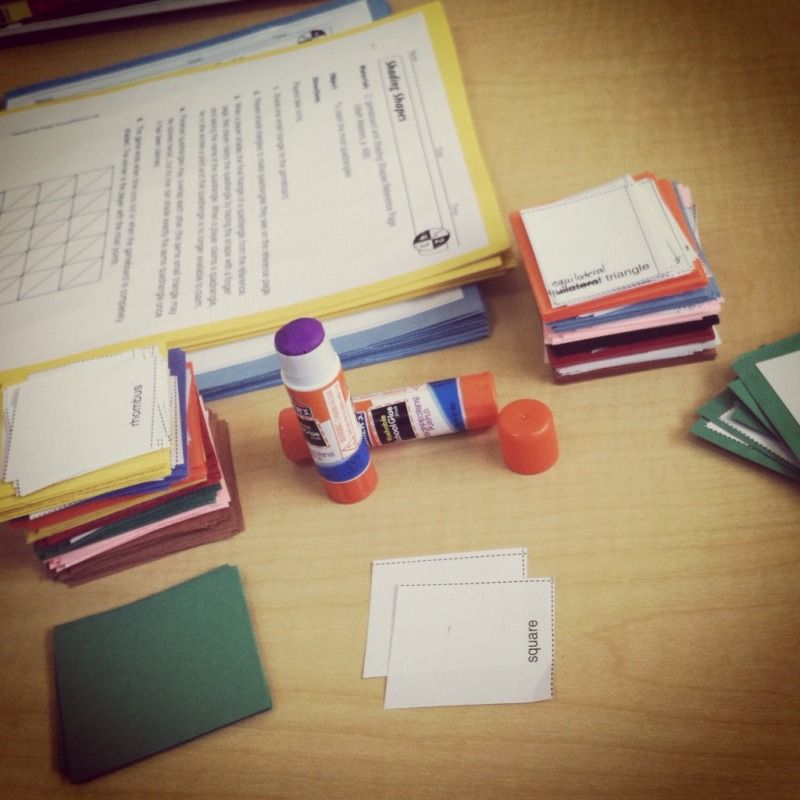 I have gotten to know the paper cutter (I swear it's the same one that they had in the office when I went to school here) and the die cutter very well.  I've gone through more glue sticks than most kids do in a single school year. Then I have made multiple displays of kids' projects outside the classrooms on the walls.  Those dancing snowmen don't hang themselves.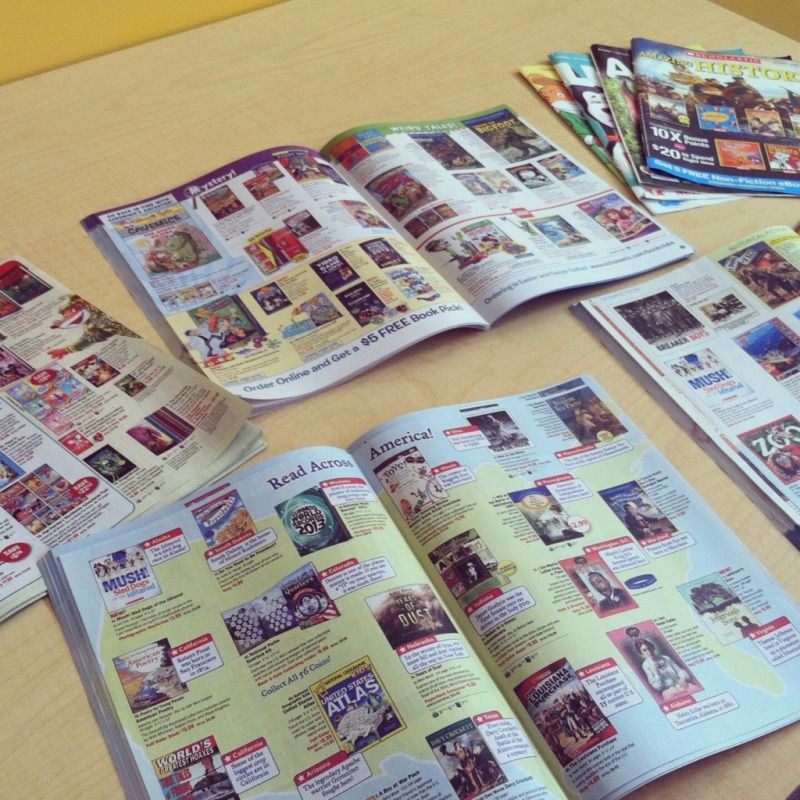 Remember these?  Dear Scholastic: If you could just stack the book orders inside the cover instead of making the need to separate each and every book order that would be awesome.  Also, when you have different book order forms going out in the same month, it would be nice if there were the same number of order forms for each one.  And stop raising your prices if you want parents to buy books through you to help the school instead of getting them cheaper on amazon or half.com.  I can't afford to buy one book from you for $10 when I can get the same book for $3 with $2.45 shipping somewhere else.
I've done all that on the list.  I've cut apart more laminated things than I can count, I've made flash cards for the kids, I've punched holes, I've read to students and had students read to me, I've helped kids wrap their Christmas presents they made for their loved ones, and so much more.
There is seriously a never ending list of tasks that need to be done and without help I don't know how teachers have any time whatsoever to spend with their families.
Bonus: I alternate having lunch with each of my girls every other week.  I'm known as Kat's mom or Alyce's mom depending on which week it is.
Take some time and ask your teacher what you can do for them.
If you don't have time to physically volunteer, I know there is always a needed list outside of my girls' classrooms.  Right now Leecy's class needs:
AA batteries, Clorox Wipes, board games (used or new)
Somethings that when you buy multiple, add up to quite a bit, but if each family would buy one of two of something, isn't too expensive, and helps out the teacher a lot.
K. That's my PSA for today.
Have a great day!
Liked that? Read these: