*Check me out on
Cafepress
and
Etsy
.
*Need to earn more money from your blog? Check out
SocialSpark
and
Escalate Network
*
Sponsored Tweets
is how I get paid on Twitter.
Gift cards are how I keep track of how much I spend on books a month. If I added $20 to my gift card, once that balance is gone, I am done buying books for the month.
If an Amazon link is in a post, it is an affiliate link. Other relationships will be stated if there is one.
If you have shopping to do on Amazon, click on their logo below. It won't charge you anything, but it helps keep this site up and running and pays for the giveaways I do here and on my Facebook page. Thank you!
I decided that while waiting for my mom to teach me how to knit that I would try my hand at crocheting again.  I'm young, I'm fun, and don't all the hipsters do something with yarn?  Young might be debatable depending on which side of 80 you are on.
I was kind of nervous because every thing I had crocheted in the past didn't turn out very pretty.  There was one crooked, really crooked blanket I made for Jordan, and a couple of scarves.
I had the yarn.
I had one crochet hook.  That didn't get me very far since every pattern I read called for a different size than what I had.
Speaking of that, did you know they had patterns?  I didn't.  Not until all my friends told me about them by showing off the awesome things they had made.
I think I ripped apart 5 hats before I actually made one.
Here's the first one I made (and finished).
Kat loves it.
Then Leecy needed one.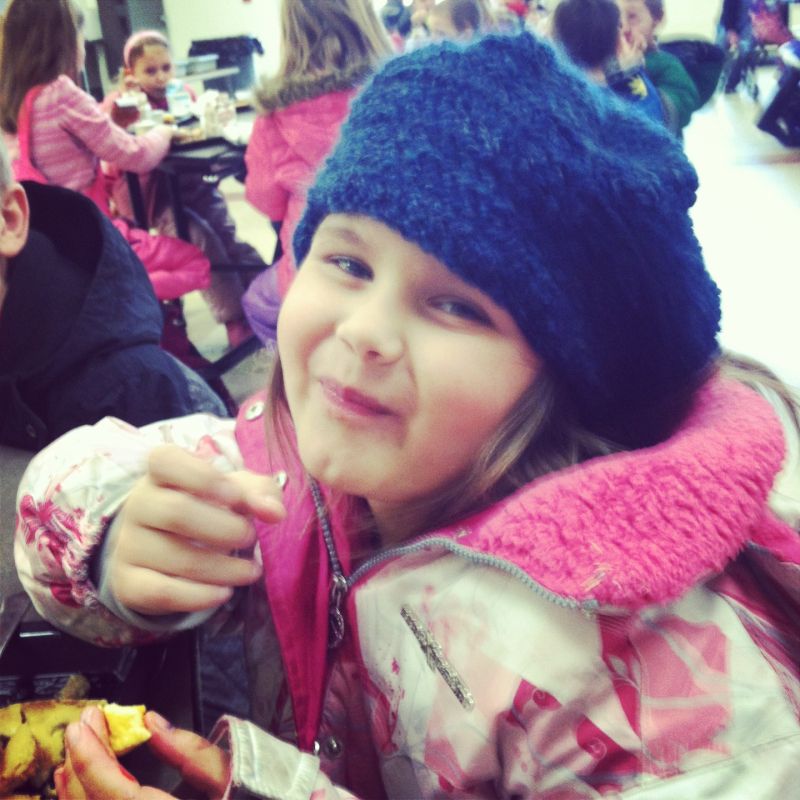 Since Instagram filters changed the color of the hat, here's another shot, with the flower I put on top.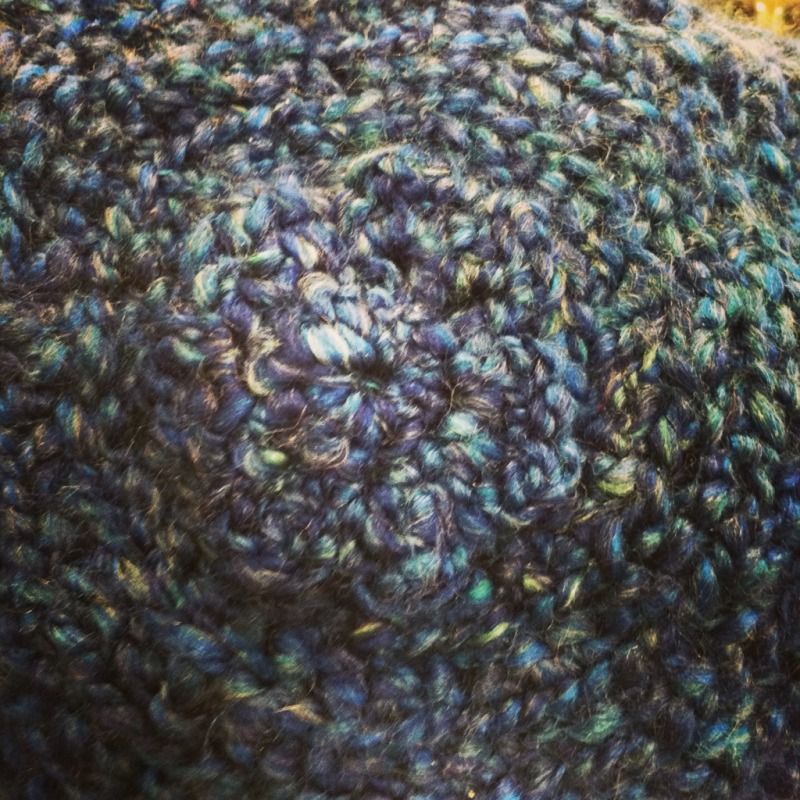 Kind of happy with how those turned out.  My only problem is that everything I make turns out smaller and looking absolutely nothing like the original pattern I followed.
That creates a problem when I go to start a hat for Jordan.  He doesn't need one that doesn't look like the pattern because it needs to look like a guy hat and it needs to fit his head.
I'll figure it out after I buy some more yarn.
OT: Here's a question.  Let's say your neighbor called the mobile home office on you when you first moved in because you were sitting outside with your dogs in the early evening (7 PM) and like many dogs do when they see another dog in their driveway, they barked.
Can I call the office on them because at 6:30 AM when I was trying to go back to sleep after a snow day had been called they were running their snow blower and keeping me awake? Or maybe I should have gone out and screamed at her boyfriend the way she screamed at me about shutting up my dogs who had been barking for 30 seconds?
I promise I'm not holding a grudge.
At all.
Have a great day!
Liked that? Read these: