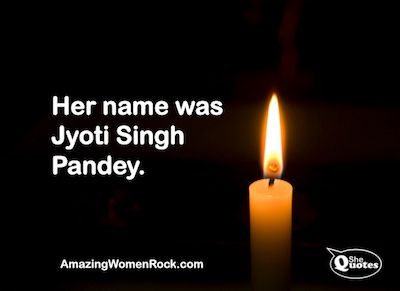 Photo courtesy of Amazing Women Rock
And her father wants the world to know her name.
What I will never understand, besides that brutal horrific rape that killed Jyoti, is that people would dare to blame then victim.
Raise your voices and let the world know that rape will not be tolerated and that it is NEVER the victims fault. NEVER!
Rest in peace Jyoti and I pray that justice is served.
Liked that? Read these: