*Check me out on
Cafepress
and
Etsy
.
*Need to earn more money from your blog? Check out
SocialSpark
and
Escalate Network
*
Sponsored Tweets
is how I get paid on Twitter.
Gift cards are how I keep track of how much I spend on books a month. If I added $20 to my gift card, once that balance is gone, I am done buying books for the month.
If an Amazon link is in a post, it is an affiliate link. Other relationships will be stated if there is one.
If you have shopping to do on Amazon, click on their logo below. It won't charge you anything, but it helps keep this site up and running and pays for the giveaways I do here and on my Facebook page. Thank you!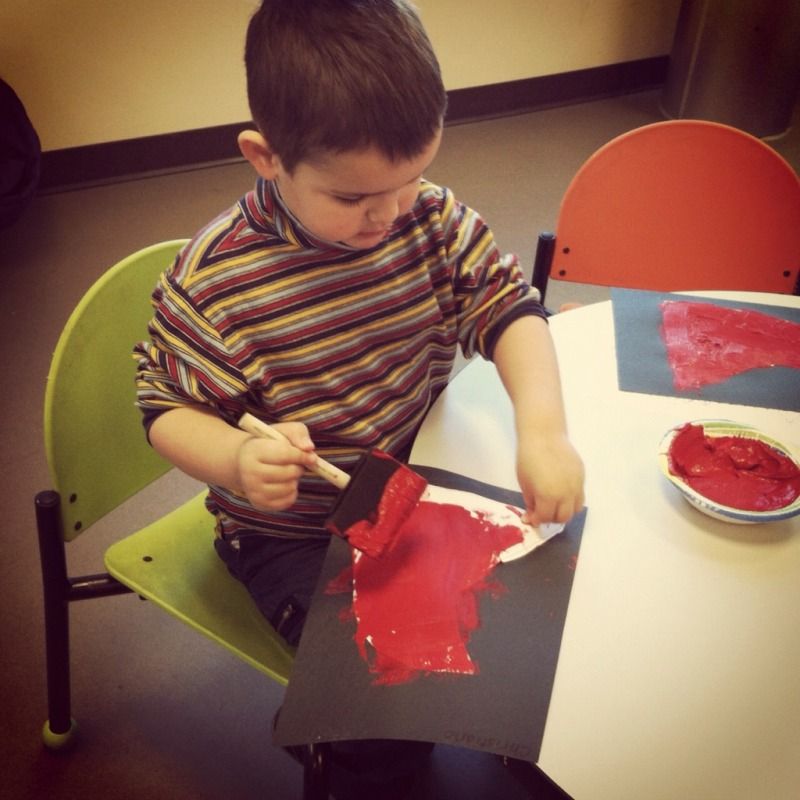 Nano working on his Santa hat
Nano loves making this today because he got to cut with scissors and paint.
Items needed:
white paper
black paper
red paint
glue
red and white pom poms
scissors
Trace the shape of a Santa hat on the white paper.
Have your child cut out the Santa hat.
Glue it on the black paper.
Paint the Santa hat red.
Decorate with pom poms.
Let dry
Hang wherever their little heart desires.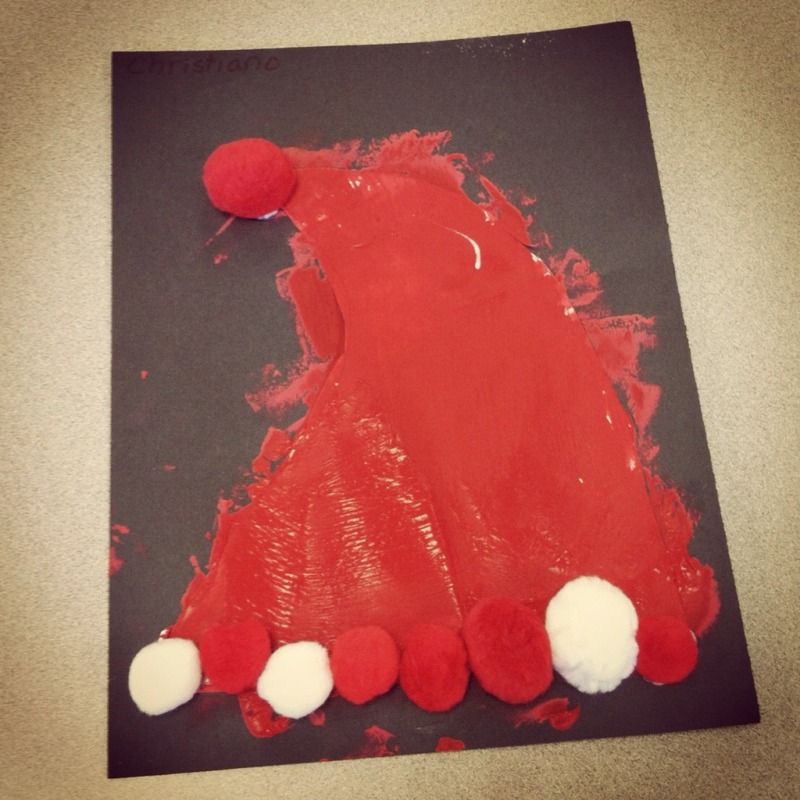 Nano's finished hat – it will be hung over the fireplace as always
I have to add a bonus little craft cuz I love this ornament. I made it in 1981 when I was 7 and it has stood the test of time for the most part, minus missing a runner.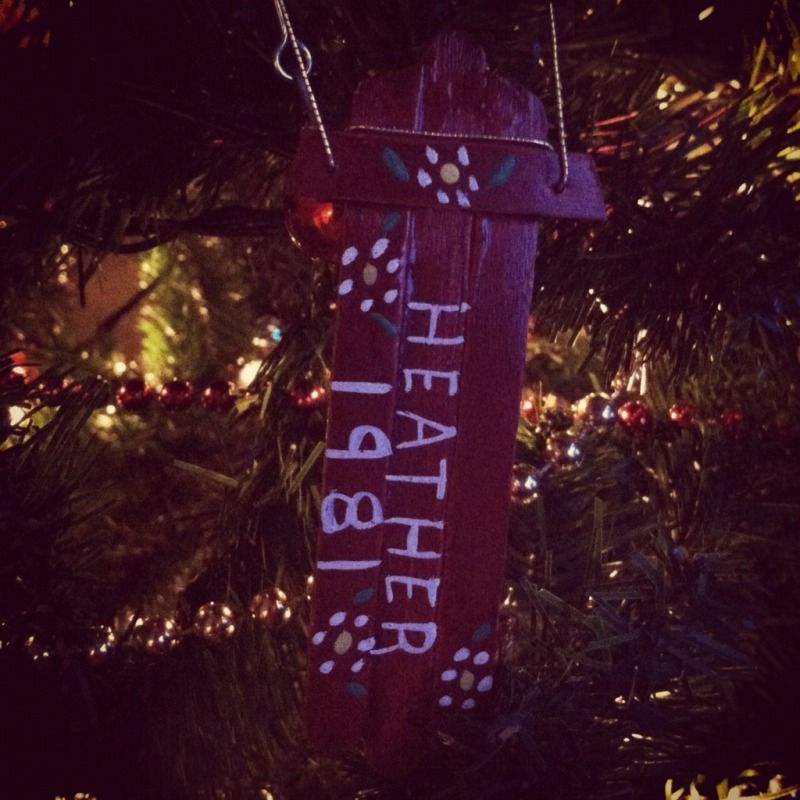 Some popsicle sticks, glue, and paint make a beautiful sled to hang on your tree which will last at least 31 yrs (and counting).
Have a great day!
Liked that? Read these: