How To Wash a Large Amount Of Barbies Easily
*Check me out on
Cafepress
*Need to earn more money from your blog? Check out
SocialSpark
,
Giveaway.ly
and
Escalate Network
*
Sponsored Tweets
is how I get paid on Twitter.
If an Amazon link is in a post, it is an affiliate link. Other relationships will be stated if there is one.
If you have shopping to do on Amazon, click on their logo below. It won't charge you anything, but it helps keep this site up and running and pays for the giveaways I do here and on my Facebook page. Thank you!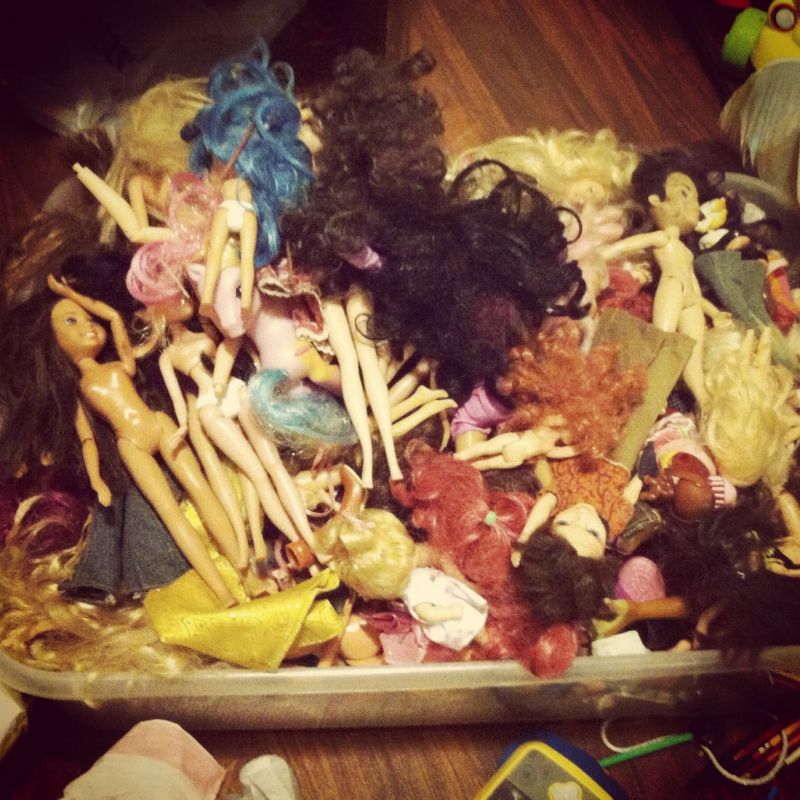 Part of my girls' doll collection
My husband told the kids that the Christmas tree wasn't going up until their rooms are clean.
That means I'm sitting here dying to put the tree up but I can't.
I decided last night that we would pull all of their toys and toy boxes out of their rooms, line them up and just start sorting. I ended up with 3 big bags of broken toys, 4 big bags to be donated, and a box and then some of Barbies, My Little Ponies, Monster High, Bratz, and various other dolls that were just gross.
I posted on Facebook and asked if people thought I could do a load of them in the washer. It was a resounding probably not. Some people wash their Barbies in the dishwasher (top rack) others do the fabric softener method. I sat there looking at these dolls thinking both methods would take forever.
I took the plunge. I grabbed pillowcases and filled 5 of the pillowcases bit over half way full with the dolls, ponies, clothes, everything went in. I didn't remove their clothes or anything. It took a bit of maneuvering to get all of that into the washer around the spin thing, but I got it. I used regular detergent and a full cap of fabric softener with cold water and large load setting. (My washer was packed, it was a very large load…….of dolls.)
When it was done, I went to take them out nervously. First thing I noticed was that the pillow cases had opened up and there were Barbies everywhere. When I do this again, I'm going to try using a rubber band to close the pillow cases instead of a knot. Second thing I noticed? Their hair felt awesome and they were sparkling clean.
I took a risk with the next step and I'm only sharing for entertainment value and because someone recommended trying something else that *might* work.
I put all the dolls back in their pillowcases and put them in the dryer. I used the air fluff setting. The sound was freaking out my 6 yr old so after 2 minutes we took them out. Body parts flying everywhere.
Actually when all was accounted for 2 dolls lost their heads and one leg was able to be reattached.
Someone on Facebook asked if you put towels in to soften their tumbling if it might work better? I don't know. If you try, let me know how it works out.
The girls loaded up all the dolls and ponies into a basket and we sat down to brush the dolls' hair.
That took forever.
There were still knots to get out and I think the fabric softener spray bottle method would work better if you only had a few dolls to wash but with 200 or so things to wash, I didn't want to be sitting here until Christmas getting them clean.
Most of the dolls came out almost as good as new. I was really happy and so were my girls. The only dolls that didn't have awesome results were the ones I have gotten at the dollar store. Some of those went into the garbage because they were balding before I washed them or because Leecy deemed them to be creepy.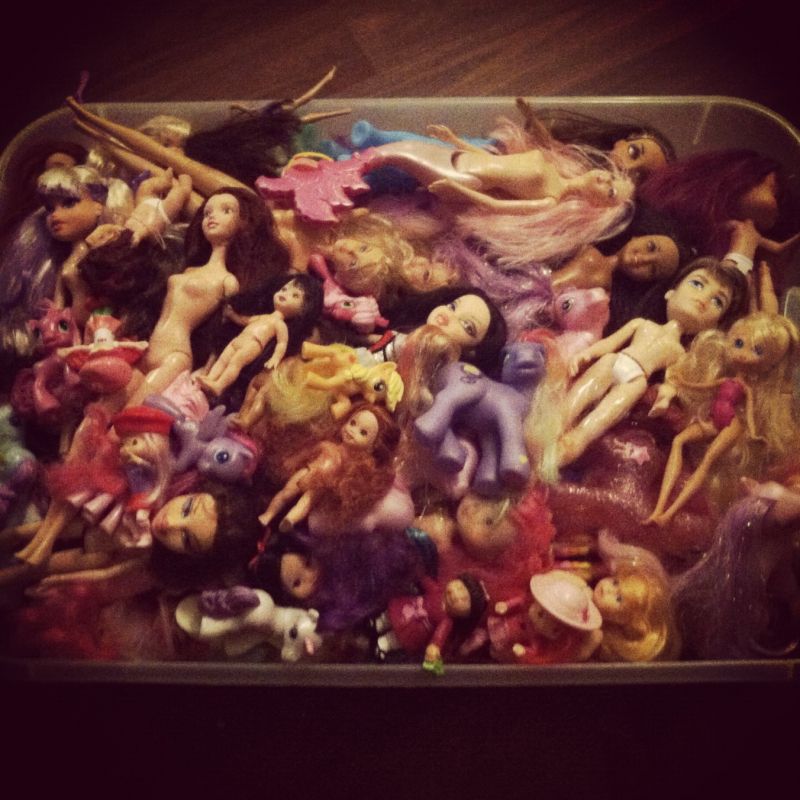 All brushed and put away
The ones I brushed came out a bit better than the ones my girls brushed. I have a little more patience.
Quote of the night from Alyce, my 6 year old, as she got tired of the never ending stack of dolls: Mom, you buy us way too much stuff.
I'll keep that in mind.
Now if I could just find the hundreds of Squinkees that are MIA. They are probably under my bed with the rest of the toys they bring into my room and forget. That's on my list today. My room and their closet. We're missing a bunch of doll clothes and Polly Pockets. I'm assuming that's where they are.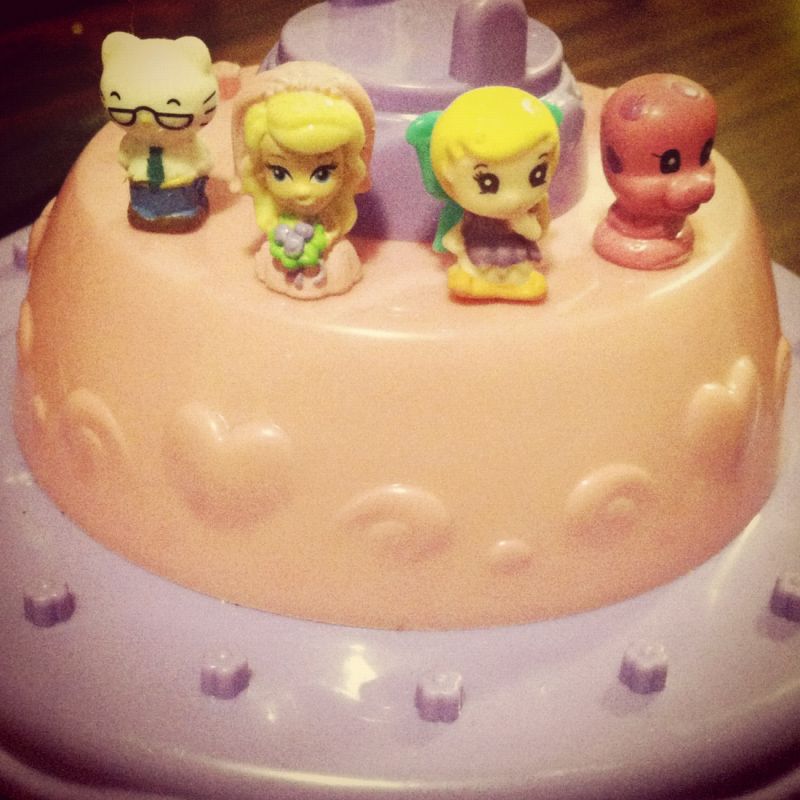 Have a great day!
P.S. I should add that I wouldn't do this to your collector Barbies. I would use this for stacks of dolls like my girls have. Dolls that are well used, well loved, or maybe for that big box of them you got at a garage sale for an awesome price (guilty).
Liked that? Read these: