So Sad It's Over (Twilight Saga)
*Check me out on
Cafepress
*Need to earn more money from your blog? Check out
SocialSpark
,
Giveaway.ly
and
Escalate Network
*
Sponsored Tweets
is how I get paid on Twitter.
If an Amazon link is in a post, it is an affiliate link. Other relationships will be stated if there is one.
If you have shopping to do on Amazon, click on their logo below. It won't charge you anything, but it helps keep this site up and running and pays for the giveaways I do here and on my Facebook page. Thank you!
After a year of waiting, it came and went way too quickly.
This is our tradition each year. Jordan, my mom, and I buy our tickets and see the first showing of whatever installment of the Twilight Saga is released. We've done it as a family since New Moon.
I'm Team Edward. Jordan is Team Jacob.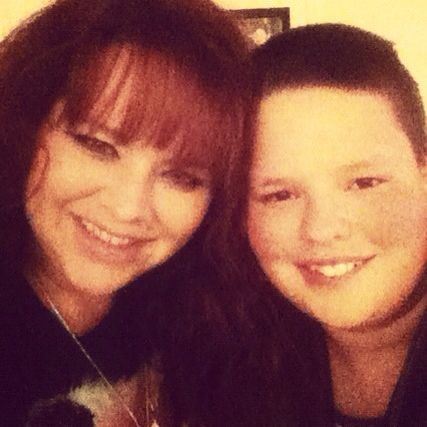 Jordan and I were ready for Breaking Dawn Part Two
Last night if you've been living under a rock was the first showing of the last movie in the Twilight Saga. We bought our tickets as soon as we could and then waited, and waited, and waited some more.
Then it was time, finally. We got ready, went to the theater, and we waited some more.
Twi-Mom, Twi-Grandma, Twi-Teen
Then the lights went down, the previews rolled, and finally, it started.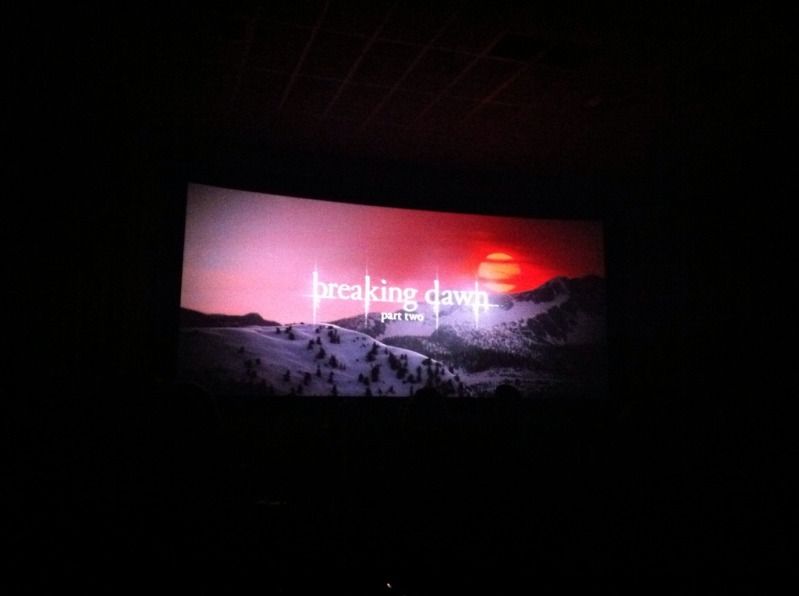 Probably not supposed to take pictures in the theater
I laughed, I cried, I drooled, I cringed, I waved my arms saying no no no!, and then I cried again. (No spoilers from me, I promise.)
It was over.
It wasn't just the movies being over that made me weepy. This was something I had done with my kid for years, something we had also shared with my mom. A tradition was coming to an end. A night out each year for just the three of us. With 4 kids (me) and 11 grandchildren (my mom) moments like those don't arise very often.
Maybe there will be a fun series that comes out as each of my other kids hits that age where I feel ok in letting them go see a midnight premier (with me). I hope so. I won't ever forget Twilight because of those times with Jordan and my mom.
Goodbye Edward and Bella. We loved you.
Goodbye Jacob. Jordan rooted for you.
Goodbye Alice. Who will I get my hair inspiration from next time I decide I need to chop my hair off?
Goodbye sparkly vampires.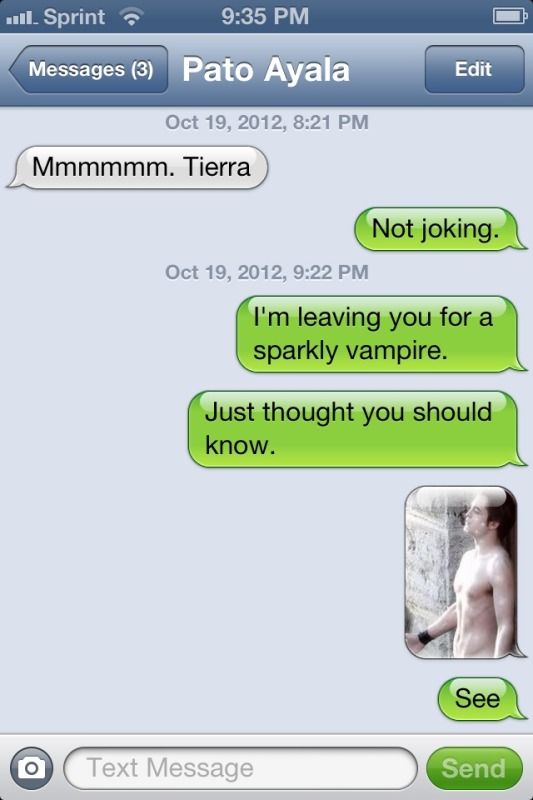 It's a good thing my husband gets me and my humor
I feel a Twilight DVD marathon being needed around here.
Who else hit opening night? Did you get all weepy and sappy too?
Have a great day!
P.S. How long until Twilight on Ice comes out?
Liked that? Read these: