Blueberry Dip – Cooking Idea For Kids
*Check me out on
Cafepress
*Need to earn more money from your blog? Check out
SocialSpark
,
Giveaway.ly
and
Escalate Network
*
Sponsored Tweets
is how I get paid on Twitter.
If an Amazon link is in a post, it is an affiliate link. Other relationships will be stated if there is one.
If you have shopping to do on Amazon, click on their logo below. It won't charge you anything, but it helps keep this site up and running and pays for the giveaways I do here and on my Facebook page. Thank you!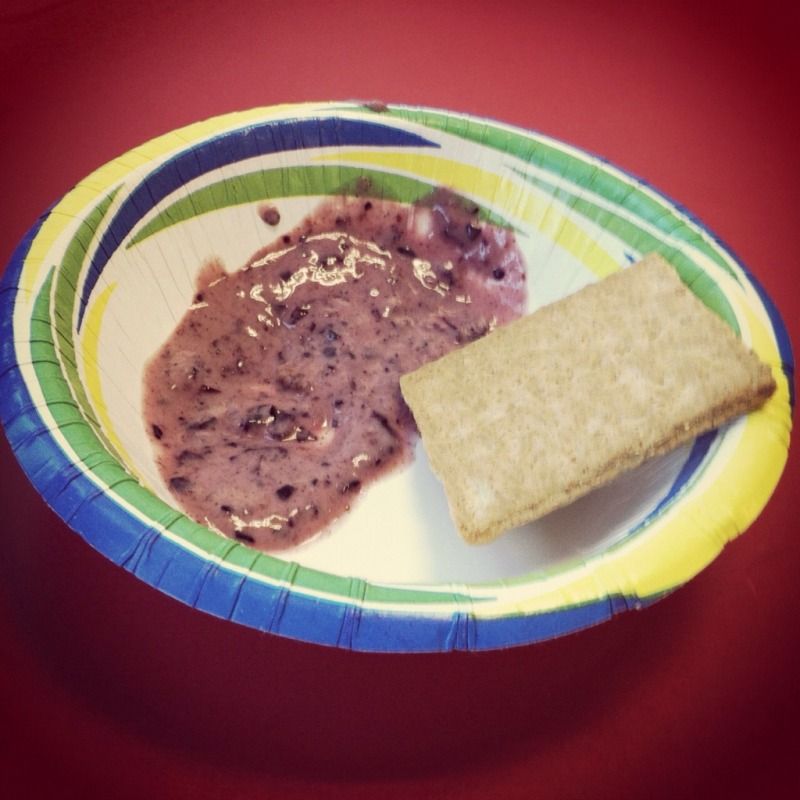 Today in cooking class Nano made blueberry dip and it was so yummy! The teachers had the recipe typed up for me. They are getting to know me and my blogging habits.
Ingredients:
1/2 cup plain yogurt
1/2 cup powdered sugar
1/2 tsp cinnamon
1/2 tsp lemon juice
1/2 cup blueberries (they used frozen)
Graham crackers for dipping
The kids added all of the ingredients to a food processor and each pushed the button. I'm sure you could use a mixer (my kids love helping with that) or just let them stir all of it in a bowl. The only difference is your blueberries will be whole instead of chopped up (or squished).
Dish up and serve with graham crackers.
I had to try it and it was yummy!
Have fun!
Liked that? Read these: