I always post my manicures (that I actually remember to take pictures of before I chip them) in bunches because I forget them in my photo folder.
I go to delete things I don't need and realize whoops, forgot that one, and that one, and that one. So here are 3 recent ones.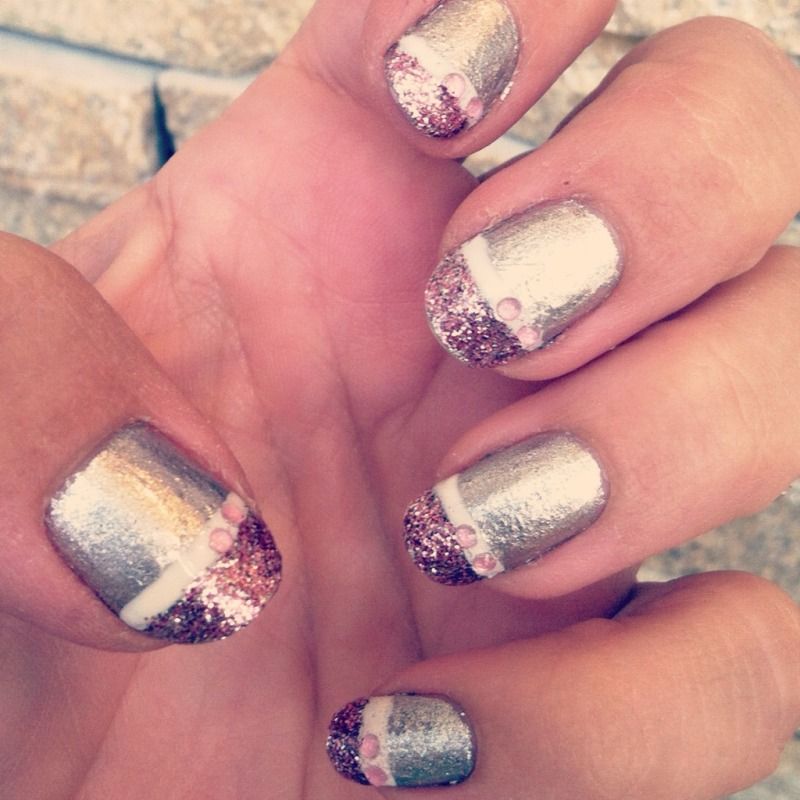 My most favorite out of these 3 because I love all things pink, shiny, and sparkly. I'm such a girly girl at heart.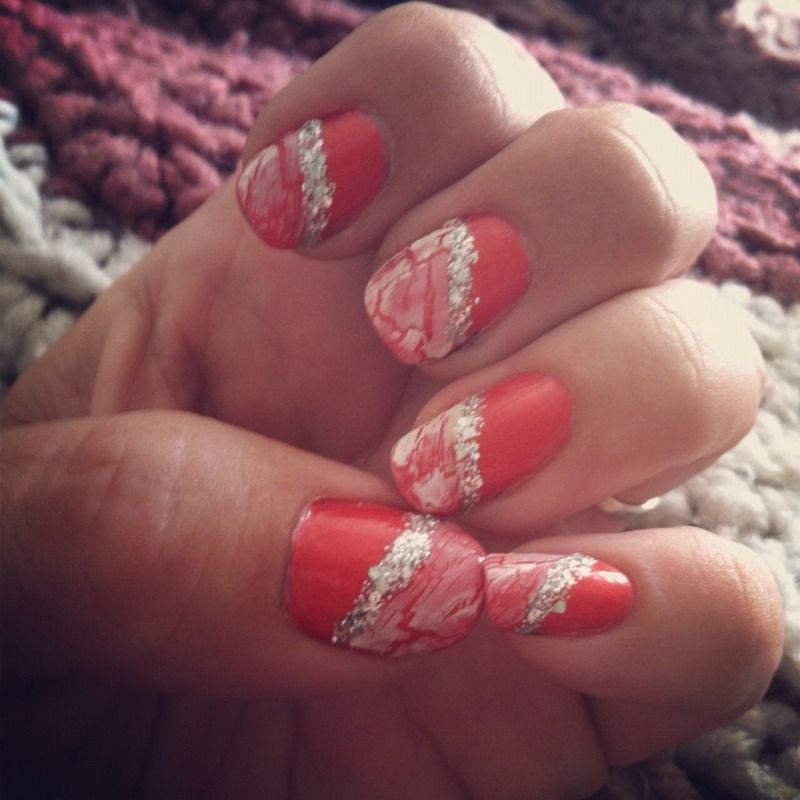 Just a polish I got from the dollar store forever ago and figured I should use once. I ended up not being crazy about the color in the bottle but on the nails it's not horrible.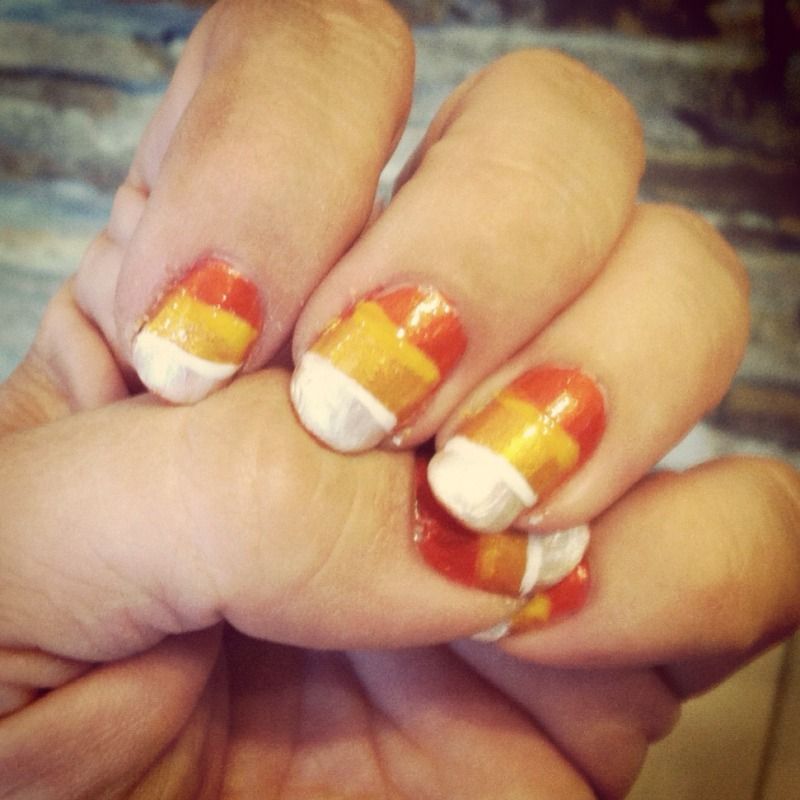 My version of candy corn nails. Not a complete fail but the white I used from Sinful Colors is getting goopy and going on too thick, making it dent easily even after a quick dry top coat.
I need to stop and get some tape if I'm going to do this many layers of lines. It's hard to do with my left hand.
I would totally wear fake nails if I hadn't gotten an acrylic one stuck while working one time. It completely ripped off my natural nail and was way more pain than a nice manicure is worth.
I'll just keep working on getting my left hand to paint as steadily as my right hand does.
Have a great day!
Liked that? Read these: