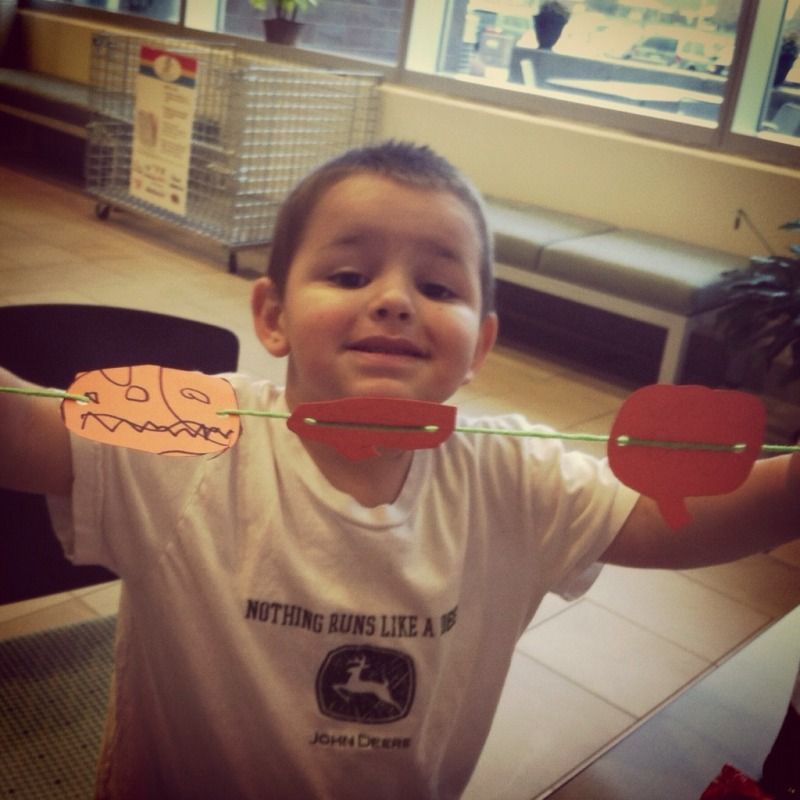 A proud Christiano showing off his pumpkin garland

If Nano had to pick one class at the Y that was his favorite, it would be his art class (then cooking, then Spanish).
This week they made pumpkin garlands for Halloween (or fall if you don't do Halloween). He was so proud of his.
Add orange construction paper, green, yarn, black marker, and scissors and you have a perfect art project for a preschool age kid.
He wants to hang it from our mantel. I think that's perfect and I might have the other kids make this also. A little bit of somethin' somethin' from all of them to add a little bit of fun to the house that they can say I made that.
Now, where to hang the black cat from last week's class.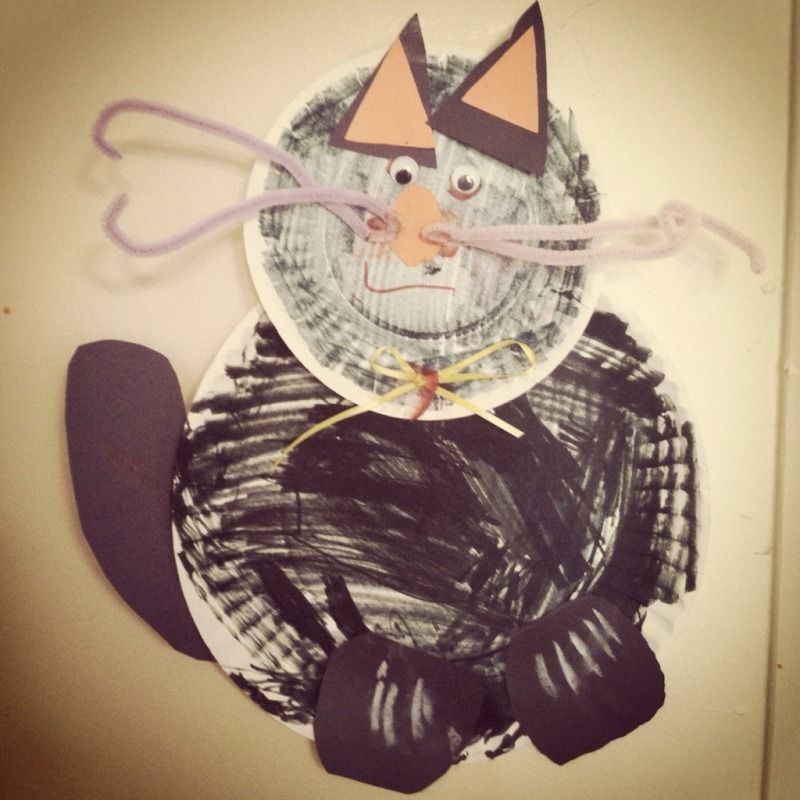 Have a great day!
Liked that? Read these: