These manicures are more for ideas to do than they are showing off my nail painting talent. Alyce wouldn't sit still and her nails had to be fixed 3 times until I got tired and said they are staying that way.
Mine needed the edges cleaned up, but one of my eye balls chipped off and I thought I'd take a quick pic before I lost anymore.
I am kind of proud of how Kat's came out though. She sat still.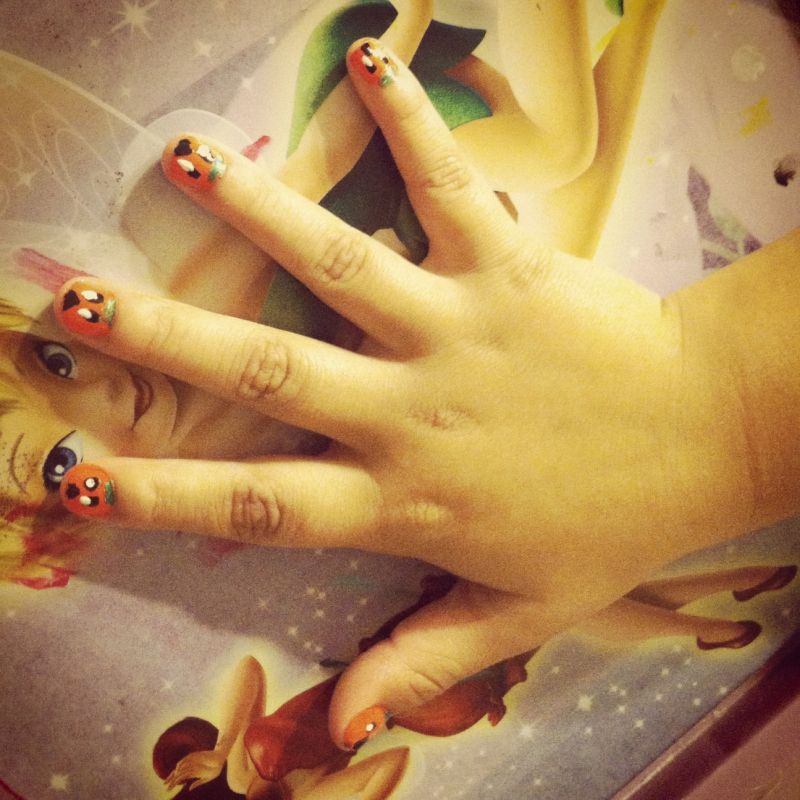 Alyce's pumpkin nails – you see what I mean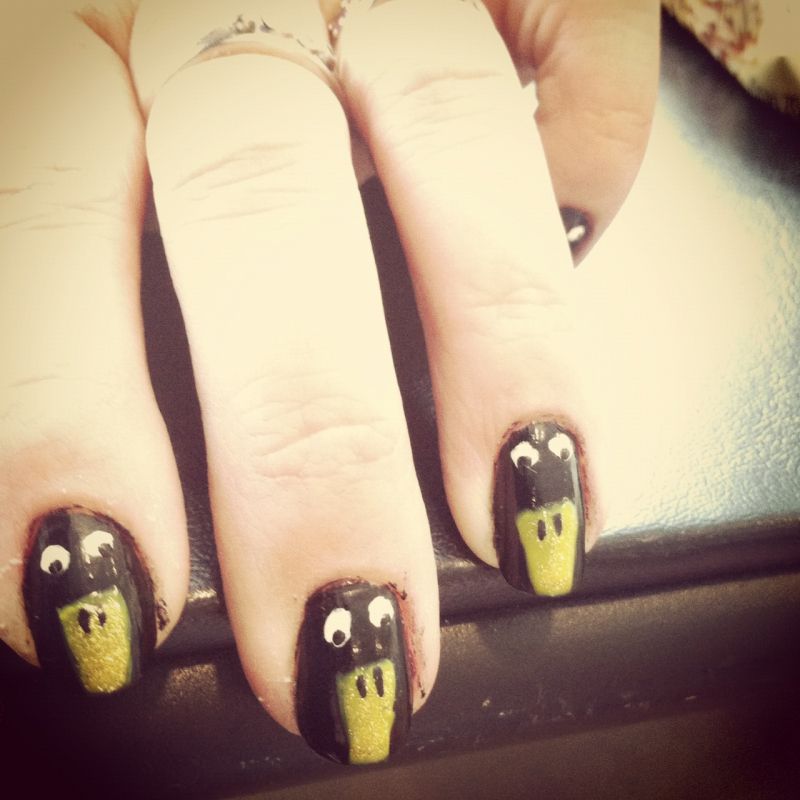 My crows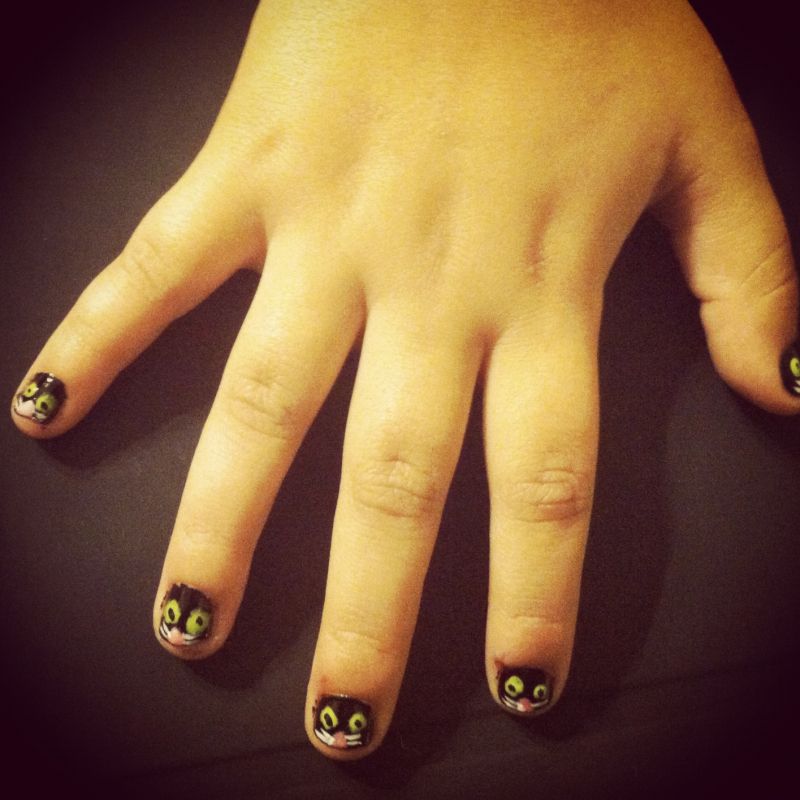 Kat's kitties

You see what I mean. Just for ideas.
It's all I got for Halloween (so far).
Have a great day!
Liked that? Read these: