Happy 4th of July a day late!
I would love to say that I was incredibly busy yesterday, a fabulous reason for not wishing you that yesterday. Alas, I was laying in bed whining about my sciatic nerve going out. I ended up not going to the parade, Pato took the kids and they came home with gobs of candy.
In the evening, my brother and his family came over and my sister in law told me I was going to go watch the fireworks.
So I did.
Enjoy my iPhone pics.
they didn't come out half bad, not as good as they would come out with the Nikon I hope to someday own and love. Someday.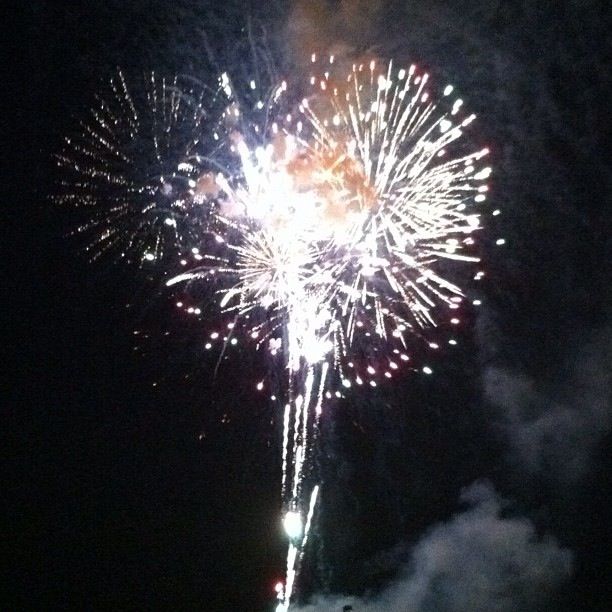 Cousins watching the fireworks
I hope you had a beautiful fun filled fourth of July!
Liked that? Read these: